Characteristics and Features
Those born under Moola Nakshatra are very philosophical in nature. They possess an inquisitive mind that loves to delve deep into a subject. They have a haughty disposition and are wealthy and happy. They have firm opinions on things and enjoy a life of luxury. They are generally not inclined to hurt others. Meaning 'root', the Nakshatra symbol is a tied bunch of roots though sometimes it is shown as the tail of a lion. Ketu is the ruling planet and the presiding deity is Nirriti, the goddess of destruction who resides in the kingdom of the dead. She is the goddess of destruction and is also called Alakshmi or the denial of Lakshmi. The star's animal symbol is the dog and the nature is Rakshasa (demon). Moola is called the 'original star' or 'foundation star'.
Men Born Under Moola (mula) Nakshatra
Appearance and Temperament
The Moola Nakshatra man is good-looking with strong limbs and shining eyes. Quite often, he will be the best-looking person in the family. His nature is affable and peace-loving. He has certain principles in his life. It has been observed that many people have an unfavorable impression about Moola Nakshatra natives as it is seen as a malefic Nakshatra. They think that a child born under the star will bring problems to the family. But such fears are unnecessary for they can handle adversities well and achieve success. A Moola native is not very preoccupied with the future and neither does he take his own affairs very seriously. He places all his trust in God and consequently can suffer from an excess of optimism.
Education, Profession and Income
He is a spendthrift and is likely to incur debts. While he is very free with his advice, he is not able to follow it himself. This quality is ideal for someone who wants to become a financial or religious advisor. He will have skills in diverse fields but he may change his profession often leading to instability. It also means that he will suffer from lack of money at times. The Moola native will have many friends who will provide enough reasons for him to spend money with the result that he won't be able to save much. It is better that he avoids such friends and cultivates a degree of selfishness in order to shore up his bank account. Compared to all the other Nakshatras, these natives are very sincere to their employers and all those who place their faith or trust in them. There is always the presence of an internal or external force which guides them in whatever work they undertake. Moola natives will be blessed with wealth and fame but the peculiarity of this sign is that it could all go up in smoke too if they are not careful.
Moola Nakshatra men often take up jobs in some foreign country. This is better as they will not find good opportunities in profession or business in their own country. But success is more or less assured in foreign lands. Thanks to his versatile nature, he will do well in all walks of life but especially in fine arts, literature and social work. Moola natives usually prefer service to business but they can do well in either field. They are often spiritually inclined and possess wise and compassionate souls. It is found that they are not motivated by money or material things. Many of them will be active in social and humanitarian causes.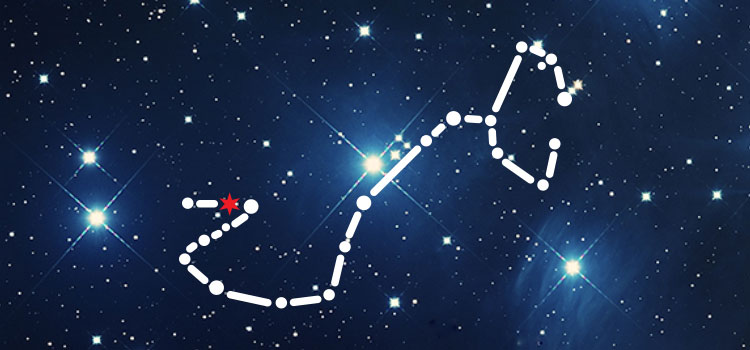 Family and Relationships
With some rare exceptions, Moola natives will get no benefits from their parents and they will mostly be self-made men. Conjugal life will be quite satisfying and they will find spouses who possess all the desired qualities that a good wife should have.
Health
Moola natives have a lackadaisical attitude towards their health. This will cause some grave health problems in their 27th, 31st, 44th, 48th, 48th, 56th and 60th years. There is a danger of addictions, especially drugs and they will find it hard to wriggle free of them. They should be careful and avoid the use of intoxicants. Generally they may suffer from ailments like tuberculosis, eosinophilia, paralysis and stomach problems. The strange thing is, a Moola native will show no outward sign of the disease even when it is very severe. It will not be revealed on his face or in his expression. They are prone to obesity, hip and thigh problems, sciatica, liver problems, mental vacillation, etc. Moola relates to the feet so Moola natives may have problems with their feet.
Women Born Under Moola Nakshatra
Appearance and Temperament
They will be of medium complexion. They may be gap-toothed which indicates wealth. Women born under this star have pure hearts though they have a tendency to be stubborn even in trifling matters. They may face some problems because of this as they don't have the knack to deal with people. They should try to adopt a flexible attitude.
Education, Profession and Income
Female Moola natives are not very keen on studies and they may not do well in this area either. Many of them may have to repeat the same class for two terms. They are not likely to pursue higher education. But if Jupiter is placed in opposition or in Magha Nakshatra, they may become doctors or achieve some other good position. Such women will do well academically and reach top positions in their profession.
Family and Relationships
Women born under Moola rarely enjoy a good marital life. They may have to face separation from their spouse, get divorced or even become widows. But it all depends on the exact planetary positions. If these are favorable, the bad effects will be lessened to some extent. Delays in marriage are possible and there could be some obstacles in finding a good alliance. If Mars is badly placed in their natal chart, they may have to endure several problems from the spouse or children.
Health
Female Moola natives may suffer from ailments like rheumatism, lumbago, pain in the hips, back, arms and shoulders, obesity, liver problems, sciatica, etc.
Famous Moola Nakshatra Personalities
Dalai Lama, Swami Satchidananda, Steven Spielberg, Sophia Loren, Al Gore, Sri Aurobindo, Brad Pitt, Jane Fonda, Jimi Hendrix. Billy Graham.