Introduction:
Traits are inherited. The natal chart speaks volumes about a person's success, and how well they are able to handle things around them. A person's success is defined by many attributes – money,  fame, family, love, etc. Thus, success is subjective and measured differently by different people. But, there are some signs which are innately blessed with certain traits, which help them to develop in their lives.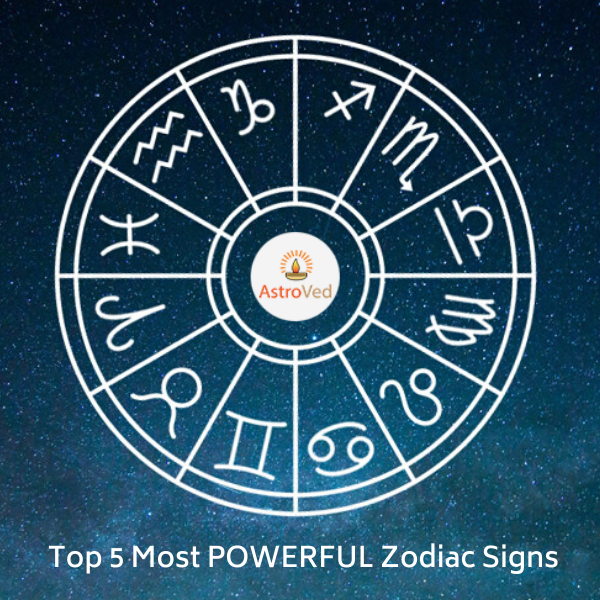 Scorpio
Scorpio  is one of  the zodiac signs which has a strong character.  Scorpio natives  never display their emotions, opinions or their feelings. They are known for their persistence and  never give up anything for anyone. They are people of strong passion .They have  great composure and would rather pursue something harder than  give it up . They are also mind readers and can understand the innate nature of any person within a short duration of time. They also have great charisma and are widely admired by others. That's why they are successful and also highly popular. Get your Free Scorpio Daily Horoscope from astroved.com.
Aries
Aries are people known for their acumen, skill, and knowledge. They are one of the most powerful signs and are extremely good at judging a person. They are very good at  convincing the people.  They are born leaders and know how to implement their decisions, without causing a rift or any other difference of opinion among the people. They have great decision-making skills and are known to take appropriate decisions at the right time. They are also good at influencing people.  Many people born under Aries occupy important and powerful positions in many companies.Get your Free Aries Daily Horoscope from astroved.com.
Cancer
The main power of these people is their strong emotion, at times this may act against them too. They are  highly ambitious, and  straightforward too. Like a crab, they are really strong and persistent in their decisions and strive very hard to fulfill their commitments. They are highly sincere and take immense pride in being honest and committed. They easily earn the trust of others and have great friends and a close-knit family circle. People born under  the sign of Cancer will achieve incredible things. Get your Free Cancer Daily Horoscope from astroved.com.
Leo
As the name suggests, they are fierce, like the kng of the jungle, very confident, honest, unique and  born leaders. Their power and charisma are widely known and they  are always the people who stand as an example for others. But, sometimes people may mistake their  confidence for  arrogance.  Apart from that, they are very nice and have a good heart. They are also good at organizing and bringing things together. They have special skills in identifying their enemies and tackling them. They are good at getting things done from people, and fare extremely well in taking care of themselves. They firmly establish boundaries and do not cross  limits.  Get your Free Leo Daily Horoscope from astroved.com.
Aquarius
Aquarius is a powerful combination of charm and intelligence, which helps them to get whatever they want in life. They easily draw the attention of  people, and this trait has helped them to be one among the successful signs.  They are both powerful and successful in their professional and personal life. They never settle for less, and always have big goals in life. Their intelligent nature and  quick-wittedness   always gets them good results. They always believe in the concept "Larger Than Life", and lead a life which is an inspiration to others. Get your Free Aquarius Daily Horoscope from astroved.com.
Find out what the planets have planned for your zodiac sign today. To get your detailed horoscope predictions consult our expert astrologers today.