Introduction:
Lord Shiva holds a special position in the Hindu Pantheon. Vedas and Puranas trace Lord Shiva as the perfect embodiment of a person, with enormous righteousness. He is a great Yogi and has great significance in terms of mysticism and his benevolent nature. He wards off the Karmic cycle and liberates a person from the birth-death cycle. There are several temples for Lord Shiva across the globe. He would bestow remarkable prowess to his devotees o gain positivity in life, and to lead a blissful life.
Most Iconic temples at Bangalore are:
1. Gavi Gangadhareshwara Temple:
It is a rock-cut temple, located on the Bannerghatta road. This is one of the iconic temples, and very old among the rock-cut temples of South-India. It was built by Kempe Gowda I, the founder of Bangalore city. This temple has an idol of Lord Agni, the Fire God, where it is very rare to see such an idol of the Lord. The natural phenomenon of the Sun's light which falls on the Lord's idol is iconic. This happens on January 14th, Makara Sankranthi.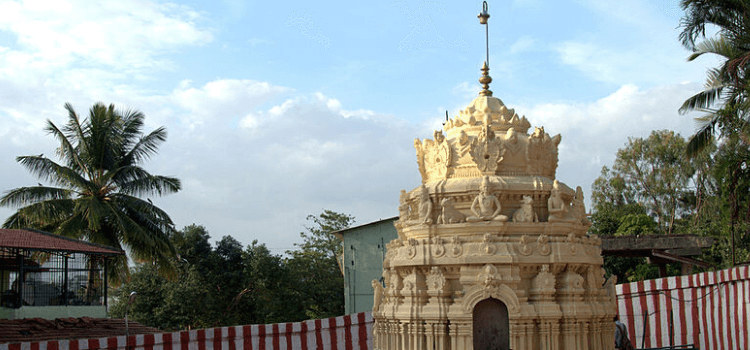 2. Dwadasha Jyotirlinga Temple
This temple is located in the Omkar Hills and is one of the huge temples of Lord Shiva. It is almost 2800ft above sea level in which is 40 Kilometers away from Bangalore. It is important to note that, it has similar Shiva Lingas, similar to those twelve Jyotirlingas of Lord Shiva. Jyothi means fire, and Jyothirlingas are places where Lord Shiva is worshipped with special reverence. There is a great clock tower, which is one of the attractions of this temple.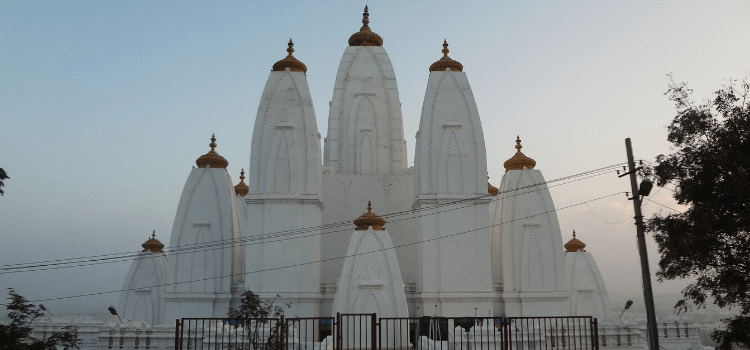 3. Halasuru Someshwara Temple
It is one of the oldest temples of Bangalore, which is located in Ulsoor. It is a Chola Architecture and was modified during the Vijayanagara Empire, under the leadership of King Hiriya Kempe Gowda II. There are several wonderful carvings, Like King Ravana holding the Kailash Parbhat, and wedding scene of Lord Shiva and Goddess Parvathy. There are several shrines for Lord Kamakshamma, Lord Arunachaleswara, Lord Bhimeswara, Lord Nanjundeswara, and Lord Panchalingeswara. It is believed that Lord Brahma and Lord Vishnu worshipped in this temple.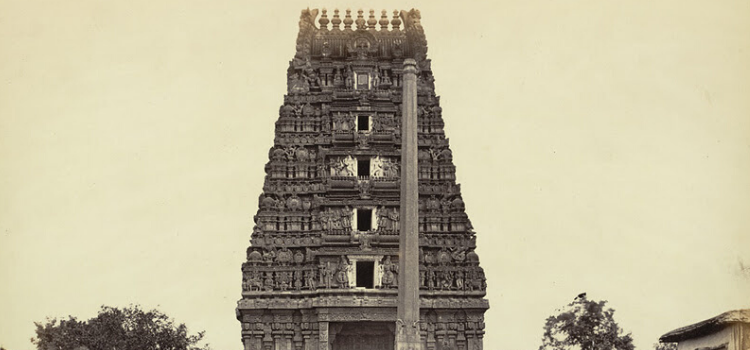 4. Kaadu Mallikarjuna Temple
This is located in Kodandarampura, Malleshwara West. In this temple, Lord Shiva is worshipped as Lord Mallikarjuna. It was built in the 17th century A.D. by King Venkoji, who was the brother of King Shivaji. This is the birthplace of the river Vrishabhavathi. It has a salubrious environment with gardens and good vegetation.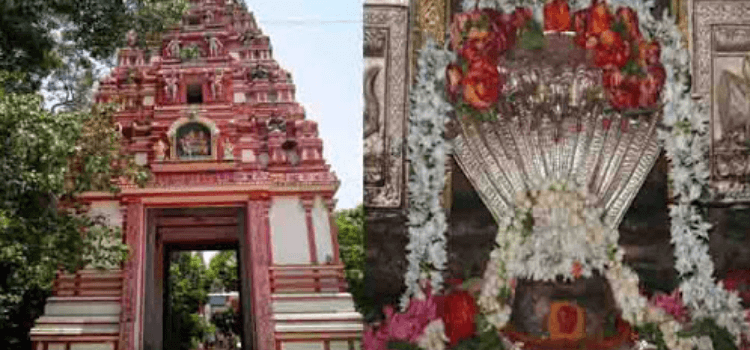 5. Sri Dakshina Murthi Nandishwara Teertha Temple
It is also located in Kodandarampura, Malleshwara West, near to Kaadu Mallikarjuna Temple. 'Dakshina Nandi', the animal-mount of Lord Shiva is located in the South. This is an old temple, which was found while excavating the land. It is believed that this temple was constructed by Rao Bahadur Yele Mallappa Shetty. The main attraction is the stepped tank called 'Kalyani', where the water from Nandi's mouth flows continuously.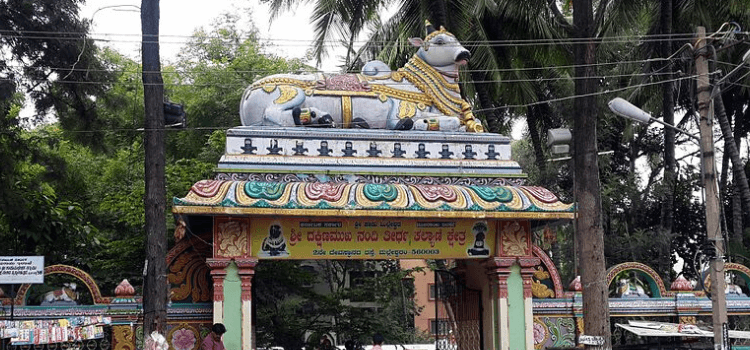 6. Begur Nageshwara temple
It is located in Begur. It is a granite temple built in Dravidian architecture. It typically has the Gopura, the temple tower. Sanctum Sanctorum has the Shiva Linga. There is a grand pillared hall and has several inscriptions on the wall. It has been renovated several times, and several archeological studies suggest the city has existed even before Kempe Gowda has built the city of Bengaluru.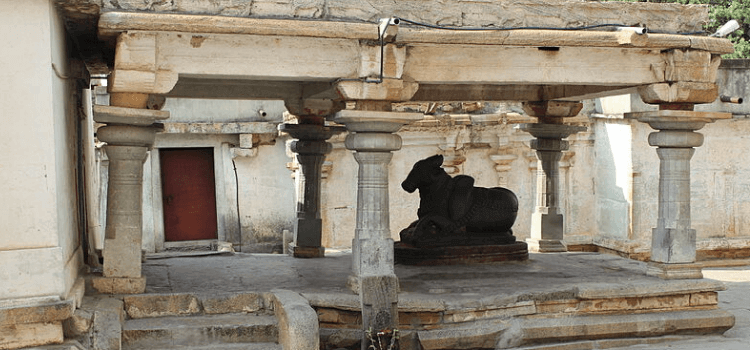 7. Kote Jalakanteshwara Temple
This temple is located near the Kalasipalya bus stand. It is built in Chola Architecture and was renovated by Kempe Gowda. This temple has separate shrines for Lord Jalakanteshwara, Goddess Parvathi, and Lord Kailashnathar. It attracts a lot of tourists and pilgrims.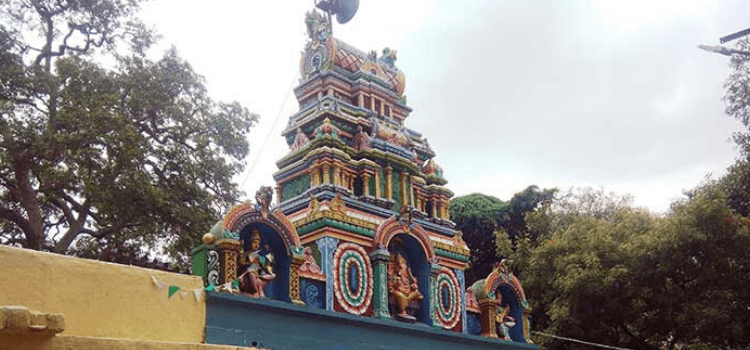 8 Kemp fort Shivoham Shiva Temple
It is one of the Landmarks of Bangalore, which is located at Old Airport Road. It was built in the year 1995, and has a big Idol of Lord Shiva, with a backdrop of the Himalayas and the lake of Manasarovar. There is a healing stone, which has curative properties. It attracts a lot of people.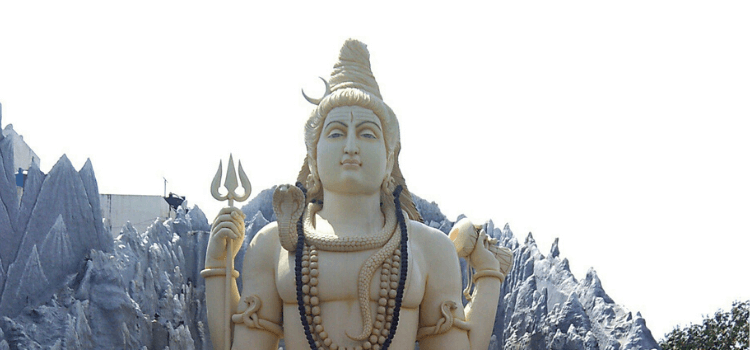 Conclusion:
Many temples in Bangalore has both the Chola and Vijayanagara influence in terms of its architecture. Some temples have significant properties of healing and curative properties. Several temples have archeological significance, which has innate legends. Thus these temples must be visited not only for spiritual significance but also for the historical value attached to the temples.