What is Purattasi Saturday?
Purattasi is the name of the sixth month in the Tamil calendar. This month is considered very auspicious and is dedicated to Lord Vishnu and his various forms. The Saturdays that fall in the Tamil month of Purattasi (mid-September to mid-October) are ideal to worship Vishnu in his most supreme form as Venkateshwara to gain material wealth. In Purattasi, the Sun is in Virgo, a sign ruled by Mercury. Mercury's overlord is Vishnu, the Archetype of wealth. Performing poojas for Lord Vishnu on Purattasi Saturdays can bring prosperity.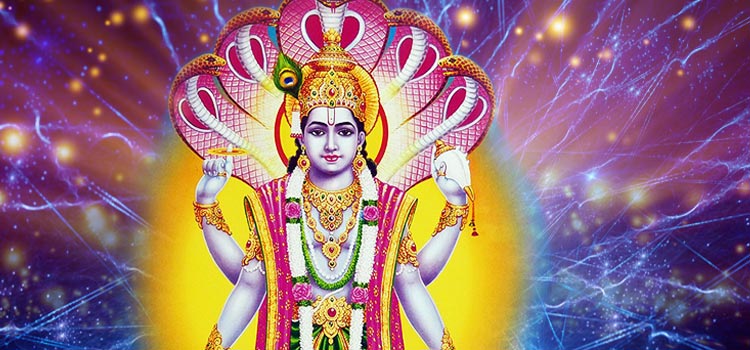 Legend behind Purattasi Saturday
Saturday is a favorite day for the lord so people observe a strict fast and offer special prayers and rituals to him on all Purattasi Saturdays. Lord Venkateshwara came to earth to save his devotees from the problems posed by Kaliyuga. According to the Tirumala Sthala Purana when Sage Brigu insulted Maha Vishnu in Vaikuntam, Goddess Lakshmi felt annoyed and came to earth to perform penance. The lord took the form of Venkateshwara (Lord Tirupati, the supreme lord of wealth) and came in search of his consort who had been born as Padmavati in the household of Akasha Rajan. He married her in a grand ceremony and made her his divine consort. Wealth, well-being, pleasures and spiritual enlightenment are granted to those who connect with the lord.
Diet for Purattasi month
Purattasi month is called Ashwin by those in North India. Mahalaya Paksha or Pitru paksha and Durga Navratri fall in this month. During Purattasi, many people don't take onion or garlic. Non-vegetarians refrain from eating non-veg food, a belief that is based on science. This period brings rain and the beneficial rays of the sun are obscured. When it rains, the earth which has become hot in the period before the rains, begins to release heat. This heat is more harmful than the summer heat and our digestive systems may be affected. This is also a time when many people fall ill due to the change in weather. It is also a time when certain creatures breed. For all these reason, people avoid meat during this month and eat simple vegetarian fare.
How to observe Purattasi Saturday?
People observe strict fast and offer special prayers and rituals to Lord Venkateshwara on all Saturdays of Purattasi month. Special Poojas are performed in Tirupathi temple on Purattasi Saturdays. On this day, the malefic planet Shani or Saturn's negative powers are reduced and offering prayers to him brings benefits. Poojas conducted on this day may help those who suffer from chronic illness, financial losses and delay in marriage. Shani bestows good health, long life, leadership, authority, ambition, wisdom and immense wealth to his devotees. By worshipping Vishnu and fasting on Purattasi Saturdays Shani can be appeased. Devotees in Tamil Nadu offer 5 rice varieties, sweet pongal, Maa vilakku and vada malai for the lord.
It is believed that wealth and prosperity are assured for those who perform rituals during Purattasi month. Performing homas/rituals could help you to recover money that has been held up and resolve legal problems.