Introduction to Mrityunjaya Mantra
Divine land of India is the cradle for divine scriptures and pure thoughts. It has given the gift of mantras or the divine chant for the benefit of Humanity. "Mrityunjaya Mantra" is a verse from Rig Veda which sings to appease Lord Shiva. The word Mrityunjaya means to conquer death. This is also called Tryambakam Mantra, which means chant of the third eye. Lord Shiva has three eyes and one among his incarnations is called Rudra, which is a powerful manifestation to save his devotees from danger. This mantra also appears in Yajur Veda, and one of the most powerful verses of Lord Shiva.
Importance of Mrityunjaya Mantra
"Kali Yuga" throws tantrums enormously across all sentient beings. The clutches are hardened and the days are getting enormously challenging as days goes by. Humans need the armor and the divine protection to safeguard from the negativity and fill themselves with a positive aura. By the sincere chanting of this death-conquering mantra, one is protected from harm, illness and untimely death. This mantra is a Divine armor and should be chanted with utmost sincerity by everyone every day. This mantra builds enormous energy and enhances positivity.
Facts about Mrityunjaya Mantra
Sage Vasishta composed this great couplet. This poem is also mentioned in Shiva Maha Purana, which was said to be created during the creation of Earth. This Mrityunjaya Mantra is so powerful, as it is renowned as death conquering mantra. It was also used by Markandeya, a young lad who was in the clutches of Lord Yama and attained salvation by reciting this great Mantra.
This mantra has various forms and names. It is called the Rudra mantra, referring to the energetic aspect of Shiva. It is referred to as the Trayambakam mantra, indicating to Shiva's three eyes. Along with the Gayatri Mantra, it holds the highest place among the many mantras for contemplation and meditation.
Maha Mrityunjaya Mantra
Om Trayambakam Yajaamahay
Sugandhim Pushti Vardhanam
Uravaarukam Iva Bandhanaan
Mrityor Moksheeya Maamritaat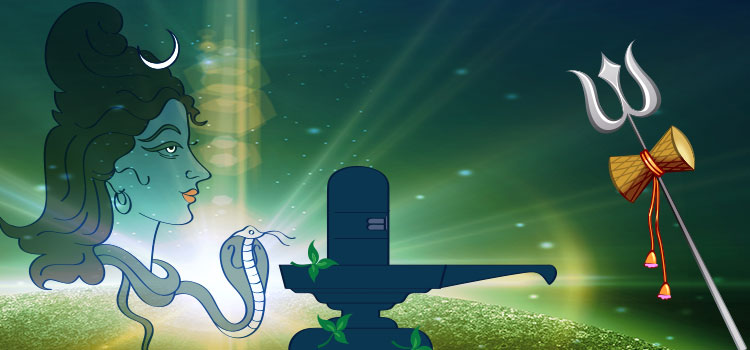 Meaning
Trayambakam – The Three-Eyed One, a description of Shiva, portraying the deep and pure consciousness of the universe that infuses and rise above the past, present, and future.
Yajaamahay – I worship, adore or revere.
Sugandhim – Sweet fragrance
Pushti – Well-nourished condition
Vardhanam -One who nourishes, strengthens, restores to health, seeks one's welfare.
Urvaarukam – Literally means a cucumber-like plant that grows like a creeper. More generally the word stands for disease, attachment, obstacles in life and other forms of bondage.
Iva – Just as
Bandhanaan – Unhealthy attachment
Mrityor – From death
Mokshiyaa – Free me
Maa – Not
Amritaat– Immortality
Translation:
I submit before the omnipotent and the Three-Eyed Lord of Auspiciousness. His divine grace and the sweet fragrance is ever-present. He is very powerful and mightier who endures the world. O Lord, protect me from the clutches death and release me from the bondage of this never-ending cycle of birth and death.
There is no restriction as to how many times this mantra should be recited in a day. Saying this prayer early in the morning for 108 times for one mandala (48 days) is highly beneficial. As it is a powerful mantra, it can be chanted whenever anyone feels deprived of energy and positivity. Lord Shiva blesses them abundantly with his powers