What is Hariyali Teej?
Hariyali Teej is a Monsoon Festival, celebrated in the states of Bihar, Rajasthan, Uttar Pradesh, Madhya Pradesh and Haryana by married women. It is celebrated during the month of Shravan (August – September). The word Hariyali means Green. Where there is fertile land, people are prosperous and happy. It is believed that the spring season would bring positivity and happiness for everyone. Women are torchbearers, and they need to fortify themselves to support the family. It is also essential that they are happy, strong and positive. Thus, Hariyali Teej is a festival that revives all positive attributes in women.
The Significance of Hariyali Teej:
Supposedly, Goddess Parvati took 108 re-births to marry Lord Shiva. She did severe penance and meditation to appease Lord Shiva. On this day, if married ladies pray to Goddess Parvati, they can lead a happy and positive life. Love and passion can move mountains. Goddess Parvati by her severe penance gained the favor of Lord Shiva.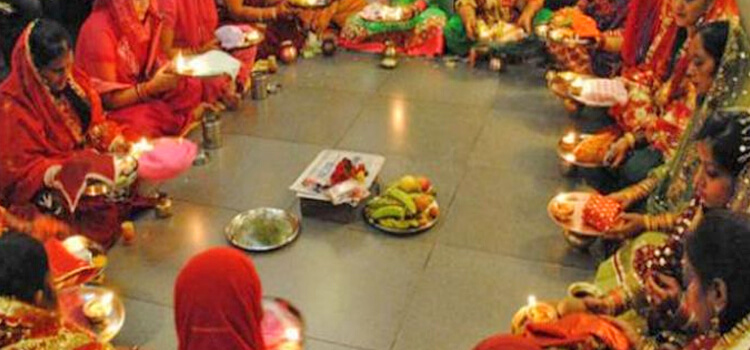 The Mythology behind Hariyali Teej:
Goddess Parvati is an incarnation of Goddess Sati. She went to attend a yagna, conducted by her father Daksha, though she had not been invited by her father. Daksha insulted her and Shiva and an angry Sati immolated herself in the yagna fire. Many births later, Goddess Sati incarnated as Goddess Parvati and reunited with her husband. Thus, the festival denotes that the couples should remain positive and united to overcome all the problems in their marital life.
Rituals of Hariyali Teej:
Women celebrate the festival by wearing colorful bangles, new clothes and henna. On this day, Hindu women pray for longevity and a harmonious marital life. On this day, many ladies undertake vrat or a special fast to appease Goddess Parvati. Chanting and praying are also part of the rituals. A special feast is prepared and consumed and ladies gather together, happily pray, sing and dance. Unmarried women pray for marital bliss.
Benefits of celebrating Hariyali Teej:
Goddess Parvati showers blessings on her devotees and they gain peace and tranquillity. The festival also creates a sense of unity among the community.