About Rama Navami
Rama Navami is celebrated on the ninth day of Shukla Paksha (bright fortnight), in the Hindu month of Chaitra. The day commemorates the birth of Lord Sri Ram, the seventh avatar of Lord Vishnu, the preserver and protector of the Universe. Sri Ram was the perfect human being, flawless in every aspect, and considered to be the ultimate man. Loved by everyone, he was an ideal son, a wonderful husband and an exemplary brother. His glory and prowess are infinite, and he leaves behind a rich legacy and tradition for everyone to emulate.
Rama Navami Wishes
All temples witness a flurry of activities on Rama Navami, and devotees from all over come to seek the blessings of the Lord with full faith and devotion in their hearts. The festival is celebrated grandly, and temples organize Bhajans and Kirtans for the benefit of devotees, along with recitals of the Ramayana and the Ramcharitra Manas. Many people observe a strict fast, and some do not even partake of a single morsel of food or even water during the fasting period.
The day acquires a unique identity of its own, with people greeting each other in different ways to express their love and camaraderie towards each other.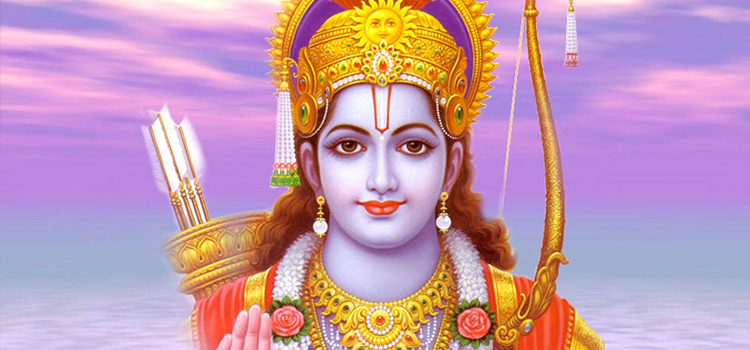 Some of the favorite greetings and wishes of Rama Navami are listed below:
Please accept our warm greetings on the auspicious occasion of the birth of Lord Rama — the 7th incarnation of Lord Vishnu. Happy Rama Navami!
May this day bring loads of happiness to you and fill your life with lots of joy and prosperity. Warm wishes for Rama Navami!
Happy Rama Navami! On this holy occasion, may the blessings of Sri Ram be with you. May your heart and home always be filled with lots of joy, happiness, and peace!
With the light of the diyas and the echo of the chants, may happiness and contentment fill your life! We wish you a very happy Rama Navami!
Let us celebrate the ancient tradition of unity, brotherhood, and bravery. Let us also shun violence and evil on the occasion of Rama Navami!
Wish you and your family lots of joy, harmony, and prosperity on this day. Best wishes for Rama Navami!
Rama Navami is a momentous occasion, and warm greetings are exchanged by people everywhere. A spirit of brotherhood and friendship grips everyone, with fresh hope in the heart for forging a new rapport with each other by forgiving and forgetting the past.