Introduction
Amavasya denotes the New Moon in the lunar phase in Sanskrit. The Sun and Moon conjoin together on this day. People consider the day significant and perform many rituals on this day. Amavasya is also known as No Moon day, as the Moon remains invisible, and hence the night is dark. It is the first Thithi or the first day in the waxing or waning of the Moon. Amavasya is also called Amavasai or Amavas.
Amavasya Dates in 2020
January 24, 2020, Friday
Darsha Amavasya
Magha Amavasya
Phalguna, Krishna Amavasya
Begins – 02:17, Jan 24
Ends – 03:11, Jan 25
February 23, 2020, Sunday
Darsha Amavasya
Phalguna Amavasya
Chaitra, Krishna Amavasya
Begins – 19:02, Feb 22
Ends – 21:01, Feb 23
March 23, 2020, Monday
Darsha Amavasya
Chaitra, Krishna Amavasya
Begins – 12:30, Mar 23
Ends – 14:57, Mar 24
March 24, 2020, Tuesday
Chaitra Amavasya
Vaishakha, Krishna Amavasya
Begins – 12:30, Mar 23
Ends – 14:57, Mar 24
April 22, 2020, Wednesday
Darsha Amavasya
Vaishakha Amavasya
Jyeshtha, Krishna Amavasya
Begins – 05:37, Apr 22
Ends – 07:55, Apr 23
May 22, 2020, Friday
Darsha Amavasya
Jyeshtha Amavasya
Ashadha, Krishna Amavasya
Begins – 21:35, May 21
Ends – 23:08, May 22
June 20, 2020, Saturday
Darsha Amavasya
Ashadha, Krishna Amavasya
Begins – 11:52, Jun 20
Ends – 12:10, Jun 21
June 21, 2020, Sunday
Ashadha Amavasya
Shravana, Krishna Amavasya
Begins – 11:52, Jun 20
Ends – 12:10, Jun 21
July 20, 2020, Monday
Darsha Amavasya
Shravana Amavasya
Bhadrapada, Krishna Amavasya
Begins – 00:10, Jul 20
Ends – 23:02, Jul 20
August 18, 2020, Tuesday
Darsha Amavasya
Bhadrapada, Krishna Amavasya
Begins – 10:39, Aug 18
Ends – 08:11, Aug 19
August 19, 2020, Wednesday
Bhadrapada Amavasya
Ashwina, Krishna Amavasya
Begins – 10:39, Aug 18
Ends – 08:11, Aug 19
September 17, 2020, Thursday
Darsha Amavasya
Ashwina Amavasya
Kartika, Krishna Amavasya
Begins – 19:56, Sep 16
Ends – 16:29, Sep 17
Ashwina Adhika Amavasya
October 16, 2020, Friday
Adhika Darsha Amavasya
Ashwina Adhika Amavasya
Kartika, Krishna Amavasya
Begins – 04:52, Oct 16
Ends – 01:00, Oct 17
November 14, 2020, Saturday
Darsha Amavasya
Kartika, Krishna Amavasya
Begins – 14:17, Nov 14
Ends – 10:36, Nov 15
November 15, 2020, Sunday
Kartika Amavasya
Margashirsha, Krishna Amavasya
Begins – 14:17, Nov 14
Ends – 10:36, Nov 15
December 14, 2020, Monday
Darsha Amavasya
Margashirsha Amavasya
Pausha, Krishna Amavasya
Begins – 00:44, Dec 14
Ends – 21:46, Dec 14
Tradition of Amavasya
People hold Amavasya in reverence as it is considered the most auspicious day to offer Shraddh (Ceremony for ancestors) and offer prayers to one's ancestors, especially parents, grandparents, and great-grandparents. People believe that when the Moon is invisible, the sunlight reaches them when people perform rituals correctly. Brahmins observe rituals, and in today's times, it includes a ceremony where they offer black sesame and water to departed souls. They perform the Shraddh to appease the souls of their ancestors.
Importance of Amavasya
Important Amavasya days include Mauni Amavasya, Bhaumati Amavasya. Shani Jayanti. Vat Savitri Vrat, Lakshmi Puja on Deepawali, Hariyali Amavasya, Mahalaya Amavasya (Pitru Paksha). Amavasya falling on a Monday is considered highly auspicious and called Somvati Amavasya. People observe the Somvati Amavasya Vrat and take a holy dip in the Ganga river, Yamuna, Krishna, or Cauvery. People in thousands throng Varanasi and Haridwar.
On a Saturday, it is called Shani Amavasya. There are many observances on Amavasya, and one of the most important Hindu festivals – Deepawali falls on Amavasya in the month of Karthigai. People light lamps to ward off evil spirits on this day.
Amavasya occurs once a month and marks the beginning of the Shukla Paksha or the bright fortnight of the lunar month. Amavasya is considered a very mighty occurrence and makes a tremendous impact on people and the atmosphere.
Negative Influence of Amavasya
During Amavasya, the atmosphere harnesses negative energies and influences. The detrimental powers, evil eyes, and black magic take root. They are the strongest on this nigh,t and their effect is prominent on this night. Some individuals perform Tantric rituals.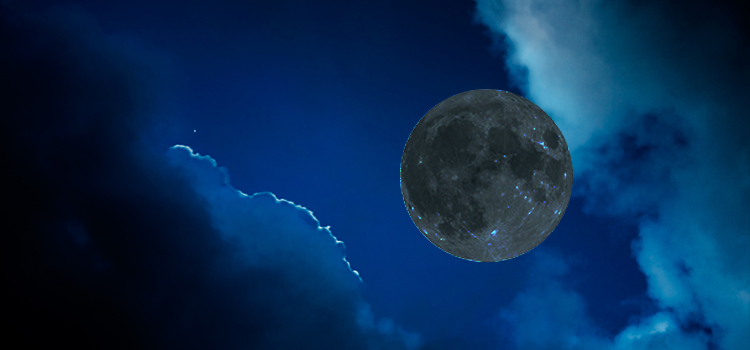 Vedic astrology predicts that people should not conduct any auspicious ceremony on this night. It is the darkest night, and individuals invoke Tantras and occult powers. People avoid traveling during this time, as the absence of the Moon can create problems. They also do not undertake any new initiatives or ventures. In the month of Jyeshtha, as per the traditional Hindu calendar, the day is considered inauspicious.
Amavasya has an impact on the human body and mind. The stages of Amavasya can affect our intellect, energy, and behavior. The sub-conscious is always vulnerable, and the physical and mental state can undergo imbalance. Emotions become heightened, and people exhibit irrational behavior and lose control. The impact reduces the blood flow in people and animals and the gravitational effect of the No Moon day affects their emotions.
Shiva and Goddess Kali are the Supreme Beings who destroy all evil forces, and Kali Puja is performed on Amavasya to get rid of evil spirits that get unusual powers on this night. People invariably do not step out on this night and pray to Shiva; they observe fast to keep evil spirits at bay. People offer prayers to God to fulfill their wishes and absolve themselves of sins.
Types of Amavasya
Somvati Amavasya – Amavasya falls on a Monday, and people consider it highly favorable. Women perform Vrat (fast) for the longevity of their husbands. They also perform Parikrama (rounds) around the Peepal tree 108 times. The Peepal tee holds divine significance in Indian culture. The women tie a sacred thread around the tree as part of the ritual.
Mauni (Magha) Amavasya
The Mauni Amavasya always falls in the middle of the Hindu month of Magha. Hindu tradition has it that on this day, the holy water of the river Ganga turns into Amrit (nectar). People consider it very promising to take a holy dip in the Ganga on this day. In Sanskrit, Maun means silence. People observe a fast on Mauni Amavasya and maintain a Maun Vrat (silent fast).
Hariyali Amavasya
Amavasya observed in the month of Shravan is called Hariyali Amavasya. This day occurs close to Hariyali Teej, and people, therefore, celebrate it as Hariyali Amavasya. People worship Krishna on this day, and the day holds special significance in Mathura and Vrindavan. A large number of devotees throng the Banke Bihari temple in Vrindavan to worship Krishna. The temple is adorned with flowers to make a Phool Bangla (Flower House).
Margashirsha Amavasya
The month of Margashirsha falls in mid -October to mid- November. The Amavasya occurring during this period is called Margashirsha Amavasya. People observe this period as the month of devotion. People consider the day very auspicious to initiate any religious undertaking. The day is considered very important for performing Tarpan for ancestors. People also donate clothes and food to appease their ancestors on this day.
What to Avoid on Amavasya?
On Amavasya, children avoid oil bath. People should abstain from eating meat. People do not initiate any new venture on Amavasya. Do not purchase gold or jewelry on this day. The Sun and Moon are aligned and have the same Rasi (astrological sign), and their magnetic force is at the highest.
Significance of Amavasya
The day signifies it should be dedicated to the worship of ancestors and seek their blessings. People can conduct pooja for Kaal Sarpa Dosha and be relieved from the ill-effects. Keeping Vrat (fast) on Somvati Amavasya is especially promising and one's wishes get fulfilled. Amavasya is the dark lunar phase, and people tend to have negative thoughts, which are highlighted on Amavasya. To keep the mind calm and stay positive, people visit temples to rid themselves of negative thoughts.
The Garuda Purana has it that Vishnu has said ancestors come to visit their descendants to partake of their food. If descendants offer nothing to them, they're displeased. People perform Shraddha and await their ancestors on this day. When they welcome ancestors with offerings, they bless the descendants with peace and prosperity in their lives. When people offer food to their ancestors, it is called Pithra Bhog, which generally consists of sweets. Worshipping Pithrus (Vishnu, God of Pithru) solves problems in relationship, career, and wealth.
Legend of Mahalaya Amavasya
The last day of Mahalaya Paksha is called Mahalaya Amavasya that falls in the month of September-October. Myth has it that the great warrior Karna of Mahabharata descended on earth on this day. Karna had not done Annadanam (charity of food) before his soul departed to heaven, and therefore, he was not offered food in heaven. Yama, God of Death, sent Karna back to earth for 14 days to enable him to make food offerings to the poor. This Amavasya is considered the right time to worship departed souls.
The dark fortnight of Amavasya occurs in September-October, and people call it Pitru Paksha (Mahalaya Amavasya) when people consider it most sacred to make offerings to ancestors. The last day of this period is called Mahalaya Amavasya, and people regard it as the most critical day in the year to perform rites. Carrying out Pity Karya on this day is very important. The day is significant for performing Tarpan as it relieves a person of Pitru Dosha and brings peace to the Pitru. A dip in the holy water also holds great importance.
Malamasam
A lunar month which has two New moons is called Malamasam. People do not perform auspicious rituals on this day. Malamasam occurs approximately once in 18 years. Chaturdasi, the day before and Prathamai Thithi, the day after Malamasam are considered inauspicious No new activities are conducted on this day as they may run into trouble.